MY PARK 2110
Innovative PATENTED stand-alone automatic parking post.
Ideal stand-alone & fully autonomous parking barrier to protect you private parking space from  unauthorized parking of other's vehicles or to protect your private driveway from unauthorized  access 
Works 100% autonomously by a 12V battery. No wiring needed!
5 minutes installation.
No wiring required. Very easy stand-alone installation. Direct and easy fastening to the ground by the 2 supplied anchors. Mechanical protection of the fastening bolts to prevent theft/ tampering
REDUCED CONSUMPTION TECHNOLOGY

  0,0003A stand-by consumption only ! This ensures up to 2 years autonomy before needing to re-charge the battery with the supplied battery charger.
DUCATI's low consumption technology make it as reliable as a hardwired system
Robust Aluminum case. The arch remain locked in up and down positions. Manual release system by personalized key.
Anti-shock system, The arch is mounted on springs in order to be partially elastic to resist to minor front and side bumps
No wiring required. It gets  directly fixed to the ground by 2 anchors.
Once the battery needs to be recharged, the user will be advised visually: during the maneuver, the arch will stop a few seconds at 45° to indicate the battery needs to be recharged.
1x MP2110 - Automatic parking post featured with 12V gear and electronic board in varnished Aluminum casing and stainless steel arch. fixing anchors + manual release system
1x BAT1012 SLIM - 12V 5A rechargeable battery
1x 203R - 2 channels radio Rolling coded remote control
1x MP036 - Battery charger with plug
1x BOOK - Installation manual
 

Main power

 

Battery 12V
System operating voltage
12V cc
Power
5W
Stand-by consumption
0,0036W
Opening Time
5 sec.
Working temperature
-10°C / +40°C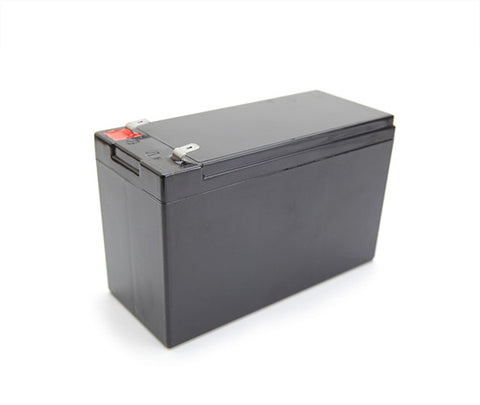 Accesorios
12V 5A lead-acid sealed battery Extra slim model

Lead acid Capacity: 5Ah Volts: 12 Dimensions 5cm W x 15cm L x 9 cm H
Accesorios
Radio rolling coded 1 channel KEYPAD With this radio key pad you can open your gate from a distance of 30m by digiting a 4 digit secret combination