HC819
Ducati's entry-level package. The most uncomplicated gate opener.
Double wing swing gate up to 2 x 1,8m/ 6ft each wing (Total gate length up to 4m/13ft)
Ducati's modern design DC gate opener
Featuring 

DUCO SAFE

: obstacle detection safety system guarantees maximal safety of use to your family. Original Made in Italy.
For those who desire a very uncomplicated gate opener, easy to be installed
Ideal for  double wing swing gate
2x HC418 - 400mm stroke 12V  electromecanic irreversible actuators supplied with 1 m outdoor use cable H05RN-F 2 x 1mmq
set of actuator's fixing brackets
1x KONTROL 7851 - small control box with electronic board CTH41, toroidal transformer, integrated radio receiver & antenna cable
2x 6203 R - 2 buttons 433,92 Mhz  rolling coded remote controls
1x HC7500 - blinking light 12V
1x SW5000 - key switch
1x key for manual emergency release
1x instruction manual
This classic DUCATI  "vintage" design ENTRY LEVEL gate operator features simples and basic functions for an easy installation with no adjustments needed.
For those who  do not require advanced settings but  want a safe, reliable simple gate opener for small gates:
Highly reliable opener: can work in continuous cycles  without overheating

Features 2 working mode options: step by step ( push to open & push to close) or automatic closing with fixed pause time 30 sec.

Small control unit with integrated toroidal transformer,  simple electronic board with onboard radio receiver & antenna cable

Easy  self-storing  of the remotes controls by pushing one button

Made in Italy - All components are manufactured in the company to warranty high quality and reliability.

After sale service and assistance provided directly by manufacturer without intermediaries in order to provide quick and immediate solution to any demand.

Quick and easy installation

The gate is automatically locked in closed position (irreversibile system). 

Manual release system by universal triangular key

CE conformity: product certified on all points of the current European regulations. Notify body as NEMKO / INTERTEK test reports & certificates available on request

Safety is ensured by an sensitive amperometrical obstacle detection system and pressure control. Photocells ( safety beans) are no longer mandatory. Photocells  are an optional accessory that can be added to prevent scratches to the painting of vehicles crossing while gate is closing.In compliance with EN norms EN13241-1: 2003 + A1 ( April 2011 ) EN12453 : 2002 EN12445 : 2000)
SELF LOCK TECHNOLOGY
The self-locking properties of the spindle increase the protection against a dangerous and unauthorized "pressing" of the gate and the otherwise necessary e-locks for the final positions can be omitted. A massive 20 mm diameter three principle steel spindle made of PR80 steel ensures long and reliable operation
Here Technical data
ACTUATOR  TECHNICAL DATA
ELECROMECHANICAL  ACTUATOR HC418
 

Motor power supply

 

12V
dc motor
60W
max pushing & power
1200N
Stroke
400mm
motor speed
1,5 cm/sec
telescopic actuator
-
working cycles limit
continuous use/ no limits
working temperature
-20°C/+50°C
max wing length
2m/6,5ft   each leaf
max.wing weight
200kg/440lb each leaf
max. opening angle
125°
automatic wing lock
 √ irreversible actuator
manual release system
√ by triangular key
Max "C" measure (see pillar installation diagram hereunder) to install the actuator avoiding any masonry work on the pillar
 11 cm
Compatible with  gate opening towards outside
√
NOTE: the actuator will stop by amperometric detection system: it therefore requires  mechanical limits to be installed on the floor to stop the gate wing in the open and closed position. Special actuator model HC418 in "FC" version are featured with on-board mechanical limits for the open & closed  wing position.
CTH41 ELECTRONIC BOARD TECHNICAL DATA 
 

Main power supply

 

230-240V /50-60Hz or (110V/60Hz) (both variant of toroidal transformer are available. Select the desired version while ordering)
toroidal transformer's Watts
105W
protection fuse
Automatic
transformer protection fuse
0,8AT (1,2AT for 110V transformer)
use on single or double wing gate
2 Wings gate only
output services
12V
stand-by power consumption
8mA
radio receiver
1 channel
remote controls channels storage capacity
10 codes
radio transmission protocol
DUCATI rolling code
radio frequency
433,92MHz
remote control automatic learning
√
On board antenna
√
external antenna input
-
automatic closure working mode
√ with adjustable pause time up to 30 sec.
step by step working
√ one pulse to open; one pulse to close
motor power adjustment
-
Obstacle detection safety system(DUCO SAFE)
obstacle detection
In compliance with EU-CE norms
√
timerized courtesy light output
-
flashing light output
√ max. 10W 12V lamp. blinks quickly while closing, blinks slowly while opening
electric lock output
-
safety beam-photocells input (NC contact)
√ NC normally closed contact
A full cycle START input(NO contact)
√
pedestrian cycle START input ( N contact)
-
output for optional additional back-up battery charge management & module CMBAT
-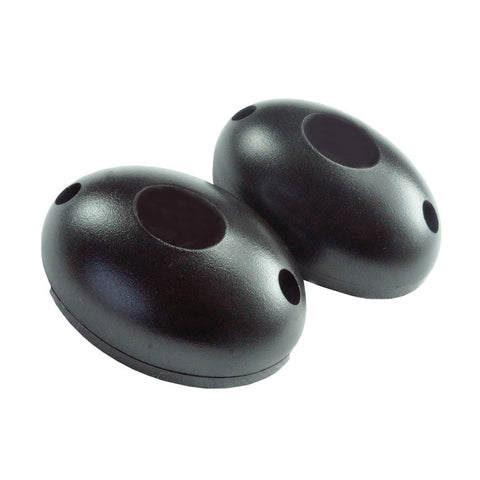 Accesorios
Pair of Photoelectric SAFETY BEAM PHOTOELECTRIC SENSORS

Universal model Also called Photo Eye Sensor / Photocells Compatibility : Universal model Sensing range: 12 m
Accesorios
Rolling Coded 4 channels radio receiver

Storage capacity up to 30 remote controls buttons each channel for a total storage capacity of 100 remote controls